Joomla to WordPress Migration
Building Innovative Solutions: A Decade of Diverse Tech Experience
I will analyze your current Joomla website to determine the best way to migrate it to WordPress.
Based on the website analysis, I will create a customized migration plan that suits your specific needs.
 I will migrate all your content, including pages, posts, images, and other media, from Joomla to WordPress.
Theme and Plugin Installation
I will install the theme and plugins of your choice and configure them to work optimally.
Search Engine Optimization
I will ensure that your website retains its SEO value after migration, so that your search engine rankings are not affected.
Testing and Quality Assurance
I will test your website after migration to ensure that it works optimally and meets your expectations.
Migrate your Joomla site to WordPress with ease
Are you looking to migrate your Joomla website to WordPress? Whether you want to switch to WordPress for better functionality, more features, or a modern look, I can help you make the transition seamlessly. With over 9 years of experience in web development and migration, I have the expertise and tools needed to make the migration process hassle-free. I can help you migrate your entire Joomla site to WordPress, including content, images, comments, and users.
Analysis and assessment of your Joomla website's structure, content, and features.
Migration of your Joomla website's content and structure to the WordPress platform.
Customization of your WordPress website's design to match your Joomla website's look and feel.
Configuration of WordPress plugins and modules to replicate the functionality of your Joomla website.
Testing of the migrated website to ensure that everything works as expected.
Post-migration support to help you familiarize yourself with your new WordPress website.
If you're looking for a hassle-free Joomla to WordPress migration, look no further. Contact me today to discuss your requirements and get a free quote.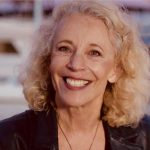 Mukesh is terrific to work with. He facilitated a Zoom meeting which allowed him to show my printed website requests. This was excellent. He is obviously very good at what he does and I look forward to doing some SEO with him.
Ready to make the move to WordPress?
Let me handle the migration process for you. With 9 years of experience in website migration, I guarantee a smooth transition of your Joomla site to WordPress. Contact me now to get started.