I am a 2x AWS certified PHP developer with 9 years of experience in web application development. I specialize in using PHP and AWS to deliver high-quality, scalable solutions that meet clients' needs. Let's work together to build or modernize your serverless web application.
Building solutions for a better tomorrow, one line of code at a time.
Developing With a Passion While Exploring The World.
As a 2x AWS certified PHP developer with 9 years of experience, I have a passion for using technology to bring innovative solutions to life. I have a proven track record of delivering successful projects for clients across various industries, always striving to understand their unique needs and goals. My expertise in PHP and AWS ensures that I can provide clients with scalable, reliable and efficient web applications.
I stay up-to-date with the latest developments in my field to ensure that I always deliver the best possible solutions. With my attention to detail, dedication to excellence and commitment to client satisfaction, I am confident in my ability to help you achieve your goals. Whether you are looking to build a new web application or modernize an existing one, I am here to help bring your vision to life.
Bringing Vision to Life: A Legacy of Accomplishments
Building high-quality solutions with PHP expertise. With 9 years of experience in PHP, I bring technical expertise and a passion for solving complex problems to the table.
Maximizing AWS potential with expertise & experience. As a 2x AWS certified professional, I bring deep understanding of AWS to help businesses achieve goals.
Optimizing databases with MySQL mastery. With extensive experience in MySQL, I bring expertise in database design, optimization, and administration to enhance business performance.
Building dynamic applications with PHP frameworks expertise. With experience in popular PHP frameworks such as Laravel and CodeIgniter, I bring technical skill and creativity to any project.
Streamlining content management with PHP CMS expertise. With experience in popular PHP CMS such as WordPress and Joomla, I bring technical knowledge and efficiency to any website development project
Accelerating Business Success through Technical Excellence
Empowering Businesses with Over 100 Successful Projects
Mukesh is terrific to work with. He facilitated a Zoom meeting which allowed him to show my printed website requests. This was excellent. He is obviously very good at what he does and I look forward to doing some SEO with him.
Seller is an expert in the field and exercised professionalism throughout our communication. He is thorough and ensure work is completed by going above and beyond. Thanks for your thoroughness and expertise.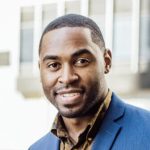 This Guy is Amazing, the best thing about him is he deliver what he promises, he is that rare category of people who is "under promise and over deliver", he is expensive to work with, but its really worth coz he will always exceed your expectation. Highly recommend him. Thanks mate, will always return to you if we have any requirement
Stay Connected for Future Collaborations