Expert PHP Development Services
Maximize Your Website's Potential with My Custom PHP Solutions
I can help you build custom PHP applications that are fast, secure, and scalable. Whether you need a simple website, an e-commerce platform, a complex CRM system, or anything in between, I have the expertise to turn your vision into reality.
Laravel is a powerful and flexible PHP framework that enables you to build robust and elegant web applications. I can help you leverage the features and functionality of Laravel to build high-performing and user-friendly websites.
If you're looking for a cost-effective and easy-to-use content management system, look no further than WordPress. I can help you design and develop custom WordPress websites that are tailored to your needs and goals.
CodeIgniter is a lightweight and fast PHP framework that is ideal for building dynamic and interactive websites. I can help you take advantage of the capabilities of CodeIgniter to create engaging and dynamic websites.
After your website is live, I am here to help you with ongoing maintenance and support. I can assist you with security updates, bug fixes, and performance optimizations, so you can focus on growing your business.
If you have unique requirements or custom specifications, I can help you build custom solutions that are tailored to your needs. I will work with you to understand your goals and design a solution that meets your requirements.
Maximize Your Website's Potential with My Custom PHP Solutions
Are you looking for a reliable and experienced PHP developer to help you build a robust and scalable website? Look no further. With over 9 years of experience in PHP development, I have the skills and knowledge to deliver top-notch solutions that meet your specific needs and exceed your expectations. Whether you need help with Laravel, WordPress, CodeIgniter, or any other PHP framework, I am here to help you.
Create a PROFESSIONAL responsive website from scratch
Customization in your existing web application
Integrate payment gateways
API Development
Maintenance and Troubleshooting
Landing Page Design
PSD to HTML
SEO & Speed Optimization
Security Analysis and Advice
I will work closely with you to understand your requirements and recommend the best solution for your use case. I will also provide guidance on how to use the Lightsail console and how to manage your instances and resources.
With my help, you'll be able to take advantage of the scalability and performance of AWS while keeping your hosting costs low. Let's discuss your needs and see how I can assist you with your web application hosting on AWS Lightsail.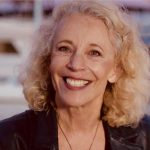 Mukesh is terrific to work with. He facilitated a Zoom meeting which allowed him to show my printed website requests. This was excellent. He is obviously very good at what he does and I look forward to doing some SEO with him.
Ready to Take Your Website to the Next Level with Expert PHP Services?
Get the best out of your website with personalized and efficient solutions. Contact us today to upgrade your PHP, Laravel, WordPress, and Codeigniter websites.