Design and Implement Scalable
AWS Architecture
Building Innovative Solutions: A Decade of Diverse Tech Experience
I will help you choose the right combination of AWS services to reduce costs while maximizing performance and scalability.
I will help you design and implement an architecture that provides high availability, fault tolerance, and disaster recovery to minimize downtime and data loss.
I will help you implement security measures to protect your data and applications from unauthorized access, breaches, and cyber attacks.
I will design and implement an architecture that optimizes performance and scalability, ensuring that your applications and services run smoothly and efficiently.
I will help you implement a scalable architecture that can adapt to changing business requirements, making it easy to add new services, applications, and users.
With me as an AWS expert, you'll receive ongoing support and guidance, ensuring that your architecture continues to meet your evolving business needs.
Are you looking for a scalable, secure & reliable AWS Architecture? Look no further!
As an AWS-certified developer, I am well-equipped to help you design & implement a custom AWS architecture that meets the specific needs of your business. Designing an effective AWS architecture requires a deep understanding of the AWS services & best practices. I will work closely with you to understand your business requirements, & use that information to create a highly available, fault-tolerant & cost-effective architecture. Whether you are looking to build a new system or optimize an existing one, I can help.
My service includes:
A thorough assessment of your business requirements
Identification of key use cases & workloads
Development of a high-level architecture design
Detailed design & implementation of the architecture
Ongoing support & maintenance
I will use best practices & industry-proven tools to ensure your architecture is secure & compliant with industry standards. I will also provide regular updates & communicate with you throughout the process to ensure your satisfaction with the outcome.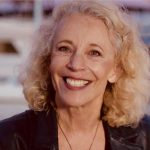 Mukesh is terrific to work with. He facilitated a Zoom meeting which allowed him to show my printed website requests. This was excellent. He is obviously very good at what he does and I look forward to doing some SEO with him.
Ready to elevate your AWS architecture?
Let us show you how we can help with our expert design and implementation services. Contact us now.