Affordable, Scalable, and Reliable AWS Hosting Solutions
I will help you deploy your applications on AWS Lightsail for faster and cost-effective hosting solutions.
I will ensure that your application runs at optimal performance levels with the help of our AWS Lightsail optimization services.
I will design a scalable and flexible architecture for your AWS Lightsail solution, allowing for easy growth as your business expands.
I will ensure that your AWS Lightsail deployment is secure and compliant with industry standards and best practices.
I will help you implement a robust backup and disaster recovery plan to minimize downtime and data loss.
I will work with you to optimize your AWS Lightsail cost structure and help you save on hosting costs.
Affordable, Scalable, and Reliable AWS Hosting Solutions
Are you looking for an easy and cost-effective way to host your web applications on the AWS cloud? Look no further! As an AWS-certified developer, I am well-versed in the use of AWS Lightsail – a fully managed service that makes it easy to launch and manage web applications, blogs, and websites.
With Lightsail, you can easily deploy popular web stacks, including WordPress, Joomla, and Drupal, or you can create custom environments using AWS resources such as EC2, RDS, and Elastic IPs.
My AWS Lightsail service includes:
An assessment of your web application requirements
Setting up and configuring a Lightsail instance
Deployment of your web application
Configuration of domain and SSL certificate
Ongoing support and maintenance
I will work closely with you to understand your requirements and recommend the best solution for your use case. I will also provide guidance on how to use the Lightsail console and how to manage your instances and resources. With my help, you'll be able to take advantage of the scalability and performance of AWS while keeping your hosting costs low. Let's discuss your needs and see how I can assist you with your web application hosting on AWS Lightsail.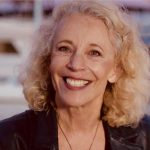 Mukesh is terrific to work with. He facilitated a Zoom meeting which allowed him to show my printed website requests. This was excellent. He is obviously very good at what he does and I look forward to doing some SEO with him.
Take your application to the next level with my AWS Lightsail Expert Services.
Contact us today to schedule a free consultation and learn how we can help you achieve your goals.